Companies and business entities working at NCIG need to register with the NCIG Contractor Management system.
The system will ensure the safety and compliance of your company at NCIG.
To be compliant, you must:
register your company in the portal,
answer a short questionnaire
complete a site audit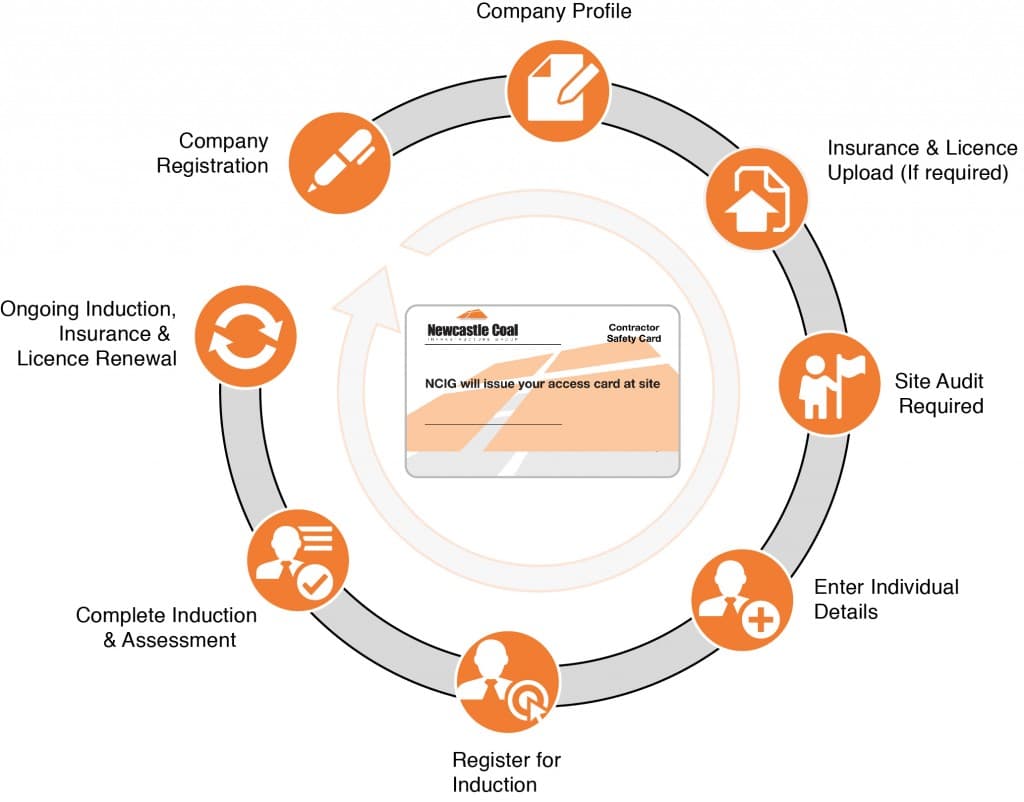 Depending on the work you do, you may need to provide the following documents as part of your company registration:
Workers Compensation Certificate of Currency (NSW only)
Public & Product Liability Certificate of Currency (minimum $20 million)
Professional Indemnity insurance policy
Company Trade Licences
Once your company is registered, you may be contacted by Pegasus to arrange an audit of your safety management system. This will need to be completed before you can book your employees into inductions.
Please note: throughout the company registration process in the NCIG Contractor Portal, a $0 payment will display. It is necessary to process this $0 transaction for registration to be complete.
After your company registration is complete, you should register your employees that work at NCIG. You can then enrol them in an induction. (See Individuals).
To start, click Register Now in the top left menu.